FREE IN-HOME CONSULTATIONS
Home, Kitchen, & Bathroom Remodeling
Toscana Remodeling is a full-service home remodeling and renovation company. We offer cost-effective renovations and remodeling to increase the market value of your home, and to leave you happy and comfortable in your newly-renovated house.
Our office is conveniently located at the intersection of Preston Rd and Belt Line Rd off of the Dallas North Tollway and Interstate 635; we service the Dallas/Ft. Worth Metroplex. Give us a call at (972) 406-8881  to set an appointment or if you have any questions.
We offer FREE in-home consultations restrictions apply!
Services
Toscana Remodeling can cater to any of your home remodeling needs. With professional staff backed by years of experience, we guarantee the result of your remodel will exceed your expectations. From initial sales and installation to repairs and refinishing, we are here to help increase the value and beauty of your home.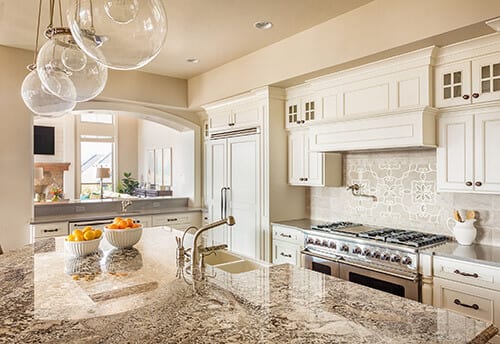 Kitchen Remodeling
From the major aspects to the small details, remodeling your kitchen can create a whole new look and add more charm to your home.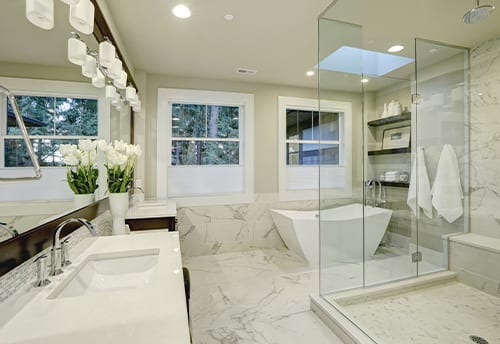 Bathroom Remodeling
We can help you design your dream bathroom with a wide variety of options to ensure you get the best finishes for your bathroom.
Home Remodeling
We can install new flooring, replace countertops, add fixtures, add walls—using only the highest-quality materials and experienced professionals. 
Home Improvement
Whatever project you have in mind, small or big, let us help. When we're finished, our home improvements will be just what you envisioned, if not better.
Kitchen Cabinets
Our remodeling experts know the ins and outs of kitchen design and construction, ensuring all cabinet installments are built to last.
Construction Gallery
Toscana Remodeling has served the Dallas/Fort Worth area for a long time. All throughout, we've left customers full of joy at the completion of their home renovations.
Informative Articles
Have more questions about remodeling? Toscana Remodeling has blog articles equipped with all sorts of knowledge to give you peace of mind with any home improvement project.
Toscana Remodeling Reviews
"Toscana Remodeling was professional from start to finish. I was very pleased with the clear communication and quality work. I am impressed by their attention to building an ongoing relationship. It speaks volumes about their commitment to service and quality."
-Ann & Drew York
"I had a very good experience working with Eric. He was always very professional and punctual as was his crew. Whenever I needed to speak with him about something, he was always available. He completely transformed our home and we love it!"
-Timika Wilson
"Eric and his crew are the best. My kitchen was destroyed by a pipe leak while I was on vacation. Turned out to be the best thing to ever happen. Erick came into my house saw all the potential of what could be now my kitchen is nicer than It started out. Next, I am having him come back to do my bathrooms."
-Payton Teague
Toscana Remodeling
Call today for a FREE in-home consultation
Toscana Remodeling is Available for All Your Home Improvements.
Call or Email for an Appointment Today!